3 year blueberry bushes for sale. $10.00 to $12.00 Each. ​​Farm pick up only. Starts September 15. 1-888-304-5638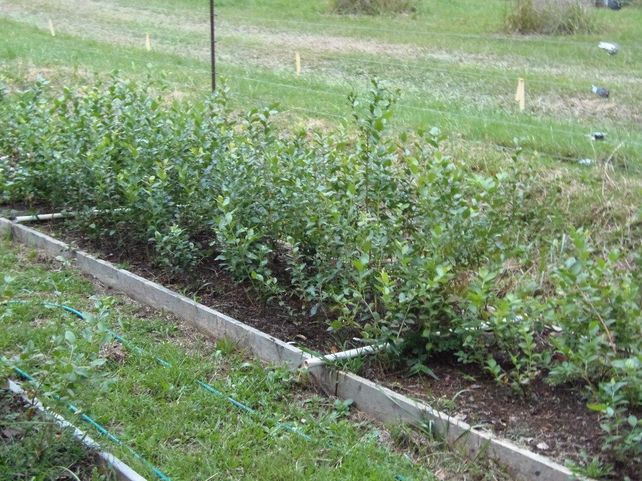 Baby Ginger for sale. Starts in October. Pre order now. Dig your own at the farm. No need to peel this Ginger just grate it and go. 1-888-304-5638
What Our Farm is and the Products We Offer.

We are a family owned farm located just outside of Charleston, West Virginia in the town of Poca. We have been growing and propagating blueberry bushes for the last 12 years and our system produces blueberry plants of premium quality with full root systems to make it easier when it comes time to transplant your blueberry bushes into a field or garden situation.

We are now offering premium blueberry bushes raised with organic inputs only.

All of our blueberry bushes are propagated from cuttings taken from our own blueberry bushes to insure quality and true to type plants.

We have 1 and 2 year premium blueberry bushes both bed grown and in containers along with a limited selection of bed grown 3 year blueberry bushes for sale. Rooted cuttings are also available at selected times throughout the year.

Information for growing blueberry bushes and when to plant your blueberry bushes is on our

Growing Info

page.

Blueberries are available from the middle of June through mid July on a ready pick basis.

Red raspberries are available as ready pick from the first of August until about the first of September.

If you have any questions about growing blueberry plants or availability of plants or fruit use the

Contact Us

page and we will get back to you as soon as possible.

Don't forget to check out our Heirloom flower bulbs. The heirloom daffodil bulbs will start shipping in August. We have been rescuing heirloom daffodils and other bulbs for the past 6 years. We like to call ourselves The Flower Pickers. Check out our native plants like Ginseng,

Goldenseal, Bloodroot, and Black Cohosh at:

www.shadyoaksginseng.net

.

Our

Shady Blog

is now open for comments. If you have any subjects you would like to see covered on the

Shady Blog

just give us a shout and let us know. We will try and get it posted as soon as possible.

Here are a few pictures from around the farm.

Here is a sign for your farm.

These signs are 12 inches wide by 18 inches tall. They have a hole at the top and bottom for easy mounting. The cost is $34.00 each and that includes shipping. If you would like to order a sign just use the contact page to order and we will invoice you through PayPal.

To order click here.