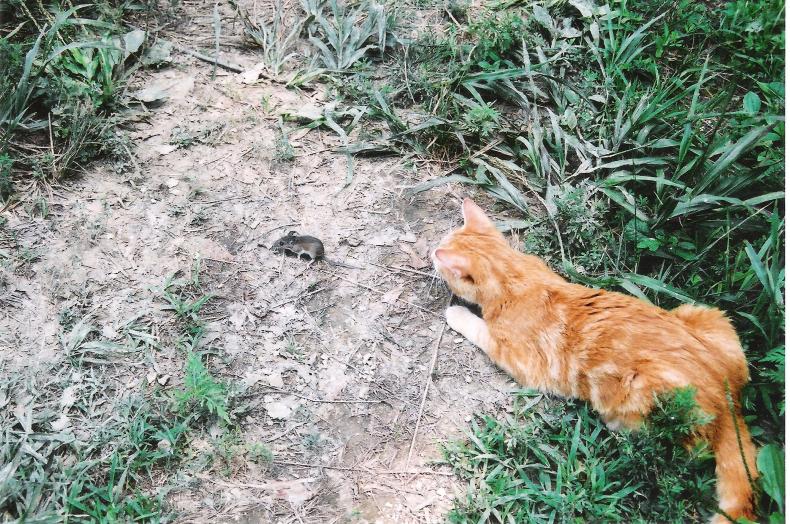 Tiger and his prey. The cat was not hurt.
 
         Shady Oaks Blueberry Farm is located in the hills of West Virginia. We are a family owned farm started in 1997 by Chris and Leslie Burdette. We offer u-pick and ready pick berries in season as well as home delivery within 25 miles of the farm.
         If you would like to grow your own blueberries bushes we also offer 1,2, and 3 year premium blueberry bushes which are 12 to 40 inches tall. Red raspberry plants are also available in three varieties.
         Our blueberry picking season starts around the middle of June and runs through the first week in August. You will want to call ahead to check on days and times.
          Be sure and check out our new native plant page. These perennial plants are shade lovers so you can stick them around those corners where other plants just can't grow.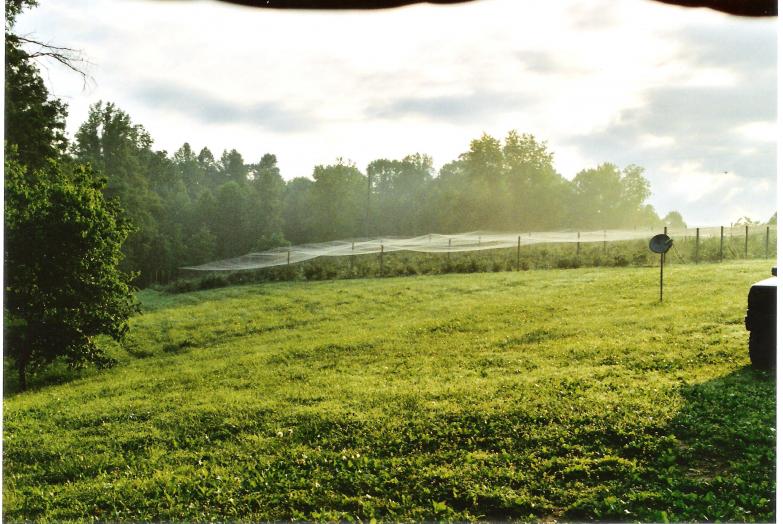 Morning on the farm


     This picture was taken in early June. These are Northland bushes and you can see that the bird netting is already in place.
     A little off to the right you can see the ever popular satelite dish for those all important TV channels in the country.